Dance:




Curently only the Bboy classes are operating




Hip Hop and Contemprary Dance classes are tought by Ricardo Koopman, a highly experienced and sought after dance teacher, while




our Bboy and Breakdancing coach Jeff Jonkers is working wonders with our young boys and girls - inspiring them to ever higher skills levels - becoming well known now in HipHop circles not just for winning their competitions, but showing great confidence and and sportsmanship.





Music:




Due to funding constraints this department is currently closed




Keaboard , Band practice and Music theory classes are run by Ricardo Demingo and our Marimba performance groups are tought by Vandre Davids.





Music Production:




Creating backing tracks, recording and audio editing are very popular at our centre. We have a mini recording studio managed by Chad van Royen. Aspiring young producers and recording artists are supported and taught to create and record their own songs.





Photography and Videography:




Due to funding constraints this department is currently on hold




The photography workshops, from beginner to advanced and covering different genres as well as studio lighting and editing will be offered by Helena Fagan and videography and editing will be taught by Peter Michaels.

​

This course is meant as a follow up from the intensive holiday workshops offered twice a year in collaboration with Meet & Teach.





Mixed Martial Arts:




Our highly motivational three times SA Mui-thai champion Peter Michaels, gives the children a very thorough workout both in fitness as well as mixed marshal arts and boxing.





DJ and Live Audio:




Due to funding constraints this department is temporarily on hold




This Course runs Mondy to Thursday afternoons and is managed by Kyle October. Children ages 10 to 16 are welcome to apply. They will learn how to set up and monitor sound from a PC and mix music using SERATO software and a midi controller.





Coooking:




This department has been closed down




This Course runs four days a week and is co-ordinated by Gaynor Solomon.





Friday Club:





Movies, art projects and fun outings!! Open to all youth who have enrolled in any of our courses





Holiday Workshops:




Curently no planned programmes but usual activities keep running.
Teaching Hip Hop is about empowering disenfranchised youth through the different genres encompassed in the culture of Hip Hop.
​
Hip Hop is a vibrant living global movement with its roots in the Bronx area of New York...
It encompasses all that the youth of today are aspiring to and carries out the message of PEACE UNITY and LOVE.
​
It is a movement that encourages creativity and empowers the youth to bring out their voice and make their mark in creating a better world.
Being part of a global community gives unprecedented power and reach when making their voices heard.
We believe that children should be prepared for a future that will compete with computers... they should not be spoon fed with useless boring facts but rather how to think creatively and process the ever growing overload of information that is now readily available on internet.
We need leaders who can think broader than their own micro environment - who can see the bigger picture - that communities all over the world are struggling with the same issues, and that STANDING TOGETHER is a very empowering tool to bringing about change.

​
​
Future winners will be the ones with a broad perspective combined with logical and creative thinking skills...
self discipline and good work ethics and p

eople skills
ie LIFE SKILLS.
Our programmes therefore are meant to inspire and enrich...
to build self esteem, mutual
respect and a positive outlook...
to encourage a journey of self discovery, of learning new skills and making positive choices
while showing understanding
and compassion for others.
Our focus is also on getting children involved in positive activities to serve as alternatives for the many negative influences in their environments and

to create a happy safe environment away from home.
​
Sadly our beautifull facilities have had to close down as that part of our building was sold. We have created a new space sharing facility together with another NPO on our premises - Dash Leopards - run by Ricardo Philips. We also operate a daily nutrition programme from our "Space Cafe" restaurant area enthusiastically managed by Lecreashia which is available to all our affiliated NPO's.





We currently still have around 50 children through our doors every day attending classes, enjoying our welcoming happy safe environment, Wi-Fi facilities, homework assistance and meals.





Our centre is open five days a week from 10am till 6pm




and we currently offer the following weekly classes:
... nurturing the leaders of tomorrow...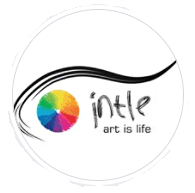 All content and photographs Copyright Harvest Youth Project 2017 - Design Helena Fagan. Photographs Helena Fagan and Peter Michaels