Cee Jay and his ICONIC dance crew - performing at the Kalahari Festival.
Cuan van Boom - performing at the Kalahari Desert Festival.
Song written and performed by Spike P where he tells the story of a real life experience.
Our man Peter Michaels "Spike P" doing his thing as always inspiring the youth at the UBUNTU festival in Mpumalanga
Song written and produced by "CEE JAY" Chad van Rooyen one night after yet another boy was shot dead in Hangberg.
Harvest Youth Project entartaining the crowds at the City's Game Changer launch on the Hangberg Sports Field
​
Kingz of IY - We Need Education - Dec 2016 Holiday Workshop videography project with Evan Brown
Stanley and Lindsay performing at Bay Harbour Market
Fitness, Gym and Marshal Arts department is managed by Peter Michaels.
His video here shows two of his senior boys preparing for the SA Championships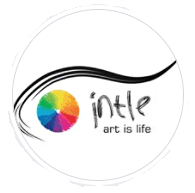 All content and photographs Copyright Harvest Youth Project 2017 - Design Helena Fagan. Photographs Helena Fagan and Peter Michaels