Job readiness workshop
with Department of Social Development
JP Smith at our Youth Day
with Pastor Frans and representatives from City and Policing Forum
Peter Michaels MC
..at James House fundraiser event
Harvest Centre:
Harvest Centre is our home, and also our main sponsor, currently sponsoring most of the costs together with

the CEO in her personal capacity.
Harvest Centre also houses other NGO projects, a SETA training facility running a course in site management - and many craft workshops with highly skilled artists who are willing to offer their time for workshops.
Some are also offering apprentice positions such as forging and welding.
​
Meet and Teach:
Evan has created an NGO that recruits volunteers from the United States and brings them out for a month twice a year to bring new skillsand mentoring programmes to young people in Hout Bay.
​
Intle Art :
A community art training programme run by Jenny and based in the DIY Workshop in the Harvest Centre as well as now moving into their own new workshop space.
​
James House :
We are pleased to be able to partner with James House and their dedicated staff since it adds an important dimention to the youth that we can reach. Together we can do so much more.
​
Department of Social Development:
DSD are a valuable partner for us in the skills that they bring to the table. Co-hosting the Youth Jam and Career Readiness Workshops with them have been very successful and meaningful.
They are also always helpfull when we are dealing with specific children who have domestic or other problems.
​
Bright Start

:
We are proud to be able to work together with such a worthy organisation and together host extra opportunities for our youth.
​
Hangberg Education Development Movement

:
Championed by Pastor Philip Frans, this NGO is a community upliftment project based in Hangberg, focusing on creating job and learning opportunities.
Passion and Purpose Experience
Managed by Laura Veratti, this organisation specialises in bringing quality volunteers and co-ordinating cultural exchange groups from Brazil. We are very excited to be partening with such an enspiring and passionate organisation!
​
T.e.n Project:
This programme is housed at the DIY Workshop in Harvest Centre and managed by Craig Dunlop. It teaches ten skills, while with every skill, it also focusses on a certain lifeskill that is paramount to the success of the course. The project is funded by the British Council and takes place in a well equiped DIY workshop with dedicated staff offering skills like welding, woodwork, leatherwork, making products with alpacca wool and coffee roasting in a fire kiln.

Peter, our community liaison officer, completed the course himself and also assists with recruitment. You can contact Craig directly and read more about this programmes on their

website

http://www.workspace.org.za/ten.aspx
​
Q.Rock Foundation:
Quinten Swartz has a

long

track record as song writer and recording artist both in SA and abroad. He is currently assisting as volunteer to facilitate fundraising opportunities. Q.Rock's network of NPO's include Q&I Media, Positive Promotions, Final Image and Boardroom Business Concepts.
He beleives in enpowering other NPO's and working together as a force to drive the cause of empowerment to the youth on as many levels as possible.
... nurturing the leaders of tomorrow...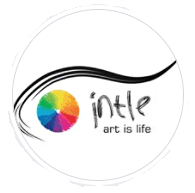 All content and photographs Copyright Harvest Youth Project 2017 - Design Helena Fagan. Photographs Helena Fagan and Peter Michaels